Your house may look clean, but that doesn't mean your air is clean. Which is why we provide air duct cleaning in Libertyville, Illinois.
Ordinary living produces allergens, dust and chemicals. Your unit pulls in this pollution and recirculates it as much as seven times a day, according to the National Air Duct Cleaners Association (NADCA).
These contaminants can also accumulate in your duct work and home comfort equipment, likely creating issues for family members with respiratory concerns or allergies.
Need additional ideas why having your HVAC ducts and home comfort equipment cleaned is beneficial?
A dusty HVAC system is required to work harder, which means it often uses more electricity and is more likely to wear out earlier.
Depend on the heating and cooling team at TopTec when you wish to improve your house's indoor air quality. We'll handle the dirty work so you and your family can breathe more confidently.
Reach us at 847-362-0262 today to schedule your appointment.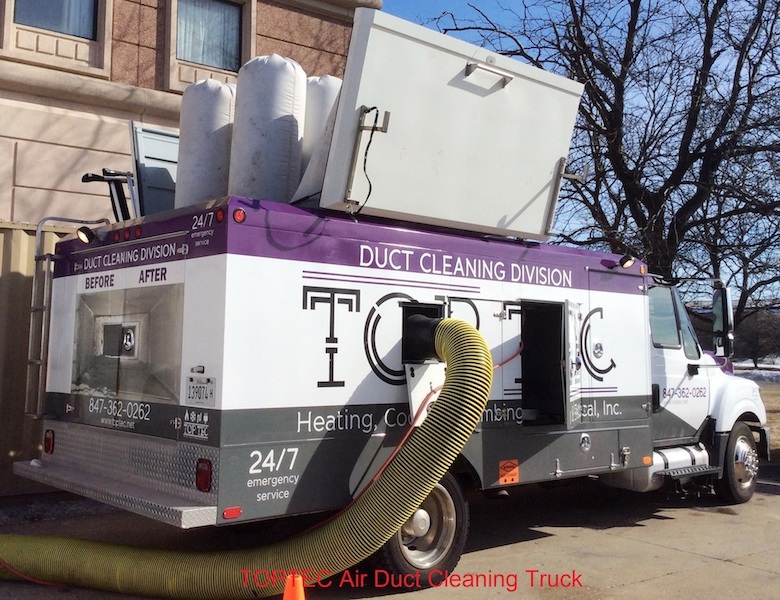 Benefits of Air Duct Cleaning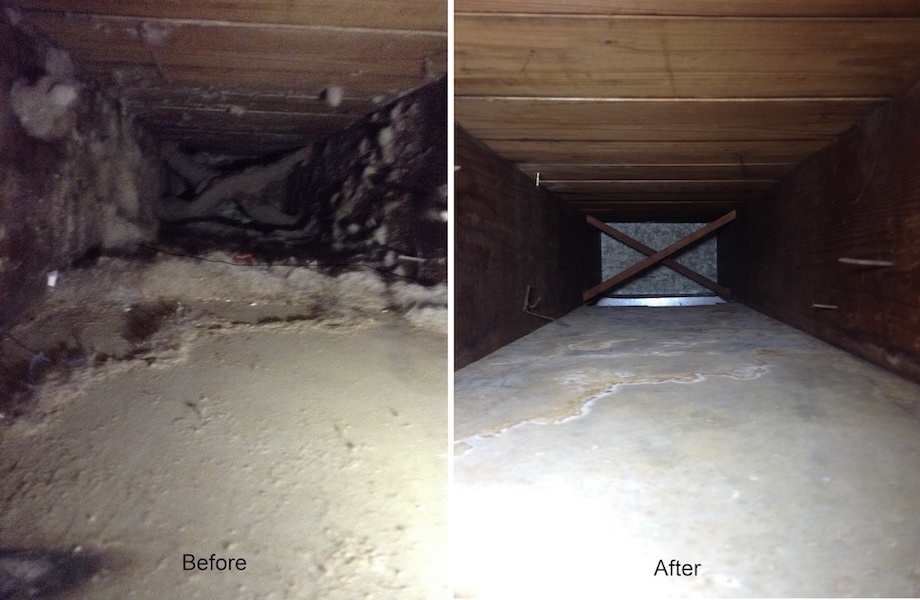 Enjoy a healthier indoor environment by removing many indoor and outdoor allergens from your duct system and to protect your Family.
Improved Air Quality: Air ducts are the perfect place for debris, dust, pet hair and dander and other harmful elements such as mold and mildew. Over time your air ducts collect these particles and they are released into your living space. TOPTEC will clean your home's air duct system and prevent these particles from harming you and your family.
Have a more efficient heating and cooling system, because a clean furnace and duct system helps your furnace to operate more efficiently and more effectively, which will promote the longevity of your furnace.
Reduce Allergies: Air ducts collect dust, debris and other harmful elements. A cleaner and healthier air duct system will reduce contaminants that trigger allergies.
Improve Efficiency: Air duct cleaning will help your heating and cooling systems run more efficiently – saving money on your utility bills and extending the life of your systems. A clean and well maintained duct system is less likely to cause your heating and cooling systems to break down or require expensive repairs.
TopTec Duct Cleaning Services
We offer Residential and Commercial duct cleaning.
Dryer vent cleaning and repairs.
Bathroom exhaust fan and vent cleaning and sanitizing.
Clean all supply and return vents.
All duct registers receive thorough hand cleaning.
Sanitizer and Deodorizer services available.
Chimney cleaning services available.
Duct sealing services available.
Removal of contaminated attic insulation.
Installation of New Attic installation.
Construction Debris Clean-up and Control.
Microbial Control Cleaning Process
Coil Cleaning.
Commercial and Multi-Unit Dryer Vent Cleaning.
Dry Exhaust Fan Cleaning.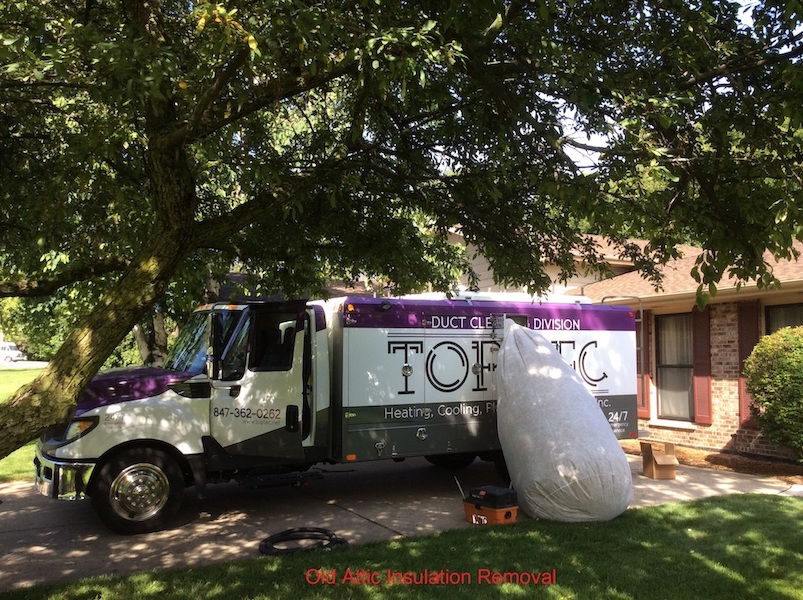 Watch Our Duct Cleaning Videos
Connect with TopTec for Air Duct Cleaning Right Away
Still hesitant if you need air duct cleaning? If the ducts in your home look like they need to be cleaned, they're probably in need of service.
Call us at 847-362-0262 or contact us online to book air duct cleaning today.